Fluoro nitrile diaphragm including Aluminum seat
Nuke Performance
---
Reviews
Help others choose right. Be the first to write a review!
Write a review
Fluoro nitrile diaphragm including Aluminum seat
Nuke Performance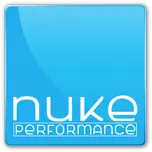 Nuke performance is one of the major players in aftermarket products for cars. They have been on the market for 10+ years and deliver products all over the world. This is proof that the products maintain a high standard and have been tested for many years.


Be first to write a review about this product!
Your review:
To send a review, you must be logged in.