BMW V8 M62 S62 - GS5-39DZ / E46 M3 Getrag 420G
PMC Motorsport

---
Reviews
Help others choose right. Be the first to write a review!
Write a review
Race Stage 1 PMC Motorsport adapter kit (adaptor kit / set / adaption system / swap kit / conversion set / manual conversion) for BMW V8 M62 S62 engine series with BMW M57 ZF GS5-39DZ / BMW E46 M3 GETRAG 420 Gearbox - Sintered disc + Sachs Performance Pressure Plate
Adapter kit enables users connection of BMW V8 M62 S62 engine series with very durable and easy to buy BMW gearbox. It is an ideal solution for motorsport as well as for people who want to change (convert) automatic gearbox (transmission) to manual
 Advantages of PMC sets:
The kit warranties ideal alignment of engine and gearbox (0,01mm)
Lightweight aluminum custom flywheel includes replaceable iron cast friction surface
Each flywheel is carefully checked and precisely balanced before shipping
Custom clutch fork pivot pin / Spherical pusher (BMW OEM 21 51 1 223 328) is included in the kit, with lets users adjust BMW clutch fork (dedicated to owned gearbox type) to the custom flywheel
Original automatic transmission ring gear (flexplate) for BMW M62  is required to install PMC custom flywheel. The original BMW started is used with the kit in the same position.
Set includes: 
aluminum gearbox adapter plate
custom flywheel
necessary assembly screws
Sachs Performance 88 308 200 1243 pressure plate
PMC Motorsport sintered disc 28x35-10N
The Engine list
BMW M62 M62B35 M62B44 M62B46 LHD
BMW S62 S62B50 LHD
The Gearbox List
BMW S54 E46 M3 6-speed GETRAG 420 TBAI 226.0.0440.97 
BMW M57 Diesel 5-speed GS5-39DZ
BMW E39 530D 525D
BMW E46 330D 1434256 ZF 1065401011
Made in EU | ISO certificate | 30 Return Policy
* Option to return an unused set
Engine:
BMW V8 M62 M62B35 M62B44 M62B46 
, BMW V8 S62 S62B50
Gearbox:
BMW E46 M3 6-speed Getrag 420 TBAI
, BMW E46 330D M57 GS5-39DZ 5-SPEED DIESEL
, BMW E39 530D M57 GS5-39DZ 5-SPEED DIESEL
, BMW E39 525D M57 GS5-39DZ 5-SPEED DIESEL
Max torque:
800Nm / 589,9 lb/ft
Adapter Kit Type:
Motorsport
Flywheel Type:
Single Disc
Spline:
28x35-10N
Clutch Set:
Sachs Performance 88 308 200 1243 / 883082.001243
Product sales codes included:
F0M50-M6
, K0M50-240-M62
, SACHS 243
, 240-28X35-10N
Spline Count:
10
Set with Clutch:
Yes
PMC Motorsport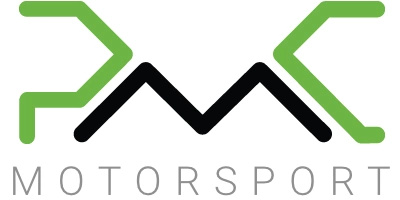 PMC manufactur adapter plates and flywheels to fit another gearbox to existing engine. PMC have market leading manufacturing, technology and quality in this area.
Products from PMC:
#Adapter plate - #Flywheel - #Full adapter kits
Be first to write a review about this product!
Your review:
To send a review, you must be logged in.