Mercedes Benz M113K - GS5-39DZ
PMC Motorsport

---
Reviews
Help others choose right. Be the first to write a review!
Write a review
Mercedes Benz M113K - GS5-39DZ
Adapter kit enables users connection of Mercedes-Benz M113K V8 / AMG engine series with very durable and easy to buy BMW gearbox. It is an ideal solution for motorsport.
Advantages of PMC sets:
The kit warranties ideal alignment of engine and gearbox (0,01mm)
Ultra-Lightweight aluminum custom flywheel includes replaceable iron cast friction surface,
each flywheel is carefully checked and precisely balanced before shipping.
Original automatic transmission ring gear (flexplate) for Mercedes-Benz M113K V8 AMG a2730300312 is required to install PMC custom flywheel. The original Mercedes-Benz M113K V8 AMG started is used with the kit in the same position.
Set includes: 
Aluminum gearbox adapter plate
Custom flywheel
Necessary assembly screws
Tilton Engineering® OT-II Cerametallic Pressure Plate 7,25" 66-003HGG (Triple disc)
PMC Motorsport sintered discs pack 7,25"184mm 28x35-10N (3disc)
The Engine list
Mercedes-Benz M113K V8 AMG 
The Gearbox List
BMW S54 E46 M3 6-speed GETRAG 420 TBAI 226.0.0440.97 
BMW M57 Diesel 5-speed GS5-39DZ
BMW E39 530D 525D
BMW E46 330D 1434256 ZF 1065401011
Engine:
Mercedes-Benz V8 M113 5.4K AMG
Gearbox:
BMW E39 530D M57 GS5-39DZ 5-SPEED DIESEL
BMW E46 M3 6-speed Getrag 420 TBAI
BMW E46 330D M57 GS5-39DZ 5-SPEED DIESEL
BMW E39 525D M57 GS5-39DZ 5-SPEED DIESEL
Max torque:
1300Nm / 958.5 lb/ft
Adapter Kit Type:
Motorsport
Flywheel Type:
Ultralight Race 184mm / 7.25"
Spline:
28x35-10N
Clutch Set:
Tilton OT-II Cerametallic Pressure Plate 7.25" 66-013HGG Triple disc
Spline Count:
10
Product sales codes included:
TILTON 66-013
F0M50-M113
K0M50-TP-M156
PMC3P-M3
Set with Clutch:
Yes
PMC Motorsport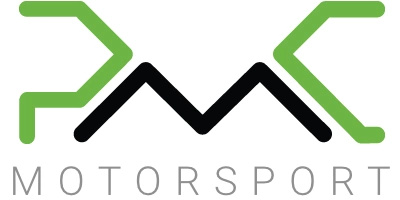 PMC manufactur adapter plates and flywheels to fit another gearbox to existing engine. PMC have market leading manufacturing, technology and quality in this area.
Products from PMC:
#Adapter plate - #Flywheel - #Full adapter kits
Be first to write a review about this product!
Your review:
To send a review, you must be logged in.