Remote Mount Fill Neck for the CFC Unit
Nuke Performance
---
Reviews
Help others choose right. Be the first to write a review!
Write a review
Remote Mount Fill Neck for the CFC Unit
The Remote Fill Neck for the Nuke Performance Competition Fuel Cell Unit ( CFC Unit ), threaded on one side and with a flange on the other side that makes a fixed fit for a 50mm fuel hose mounted with a hose clamp.
This setup is installed by being screwed down into the existing fill neck after the fill cap has been removed and is sealed with an ethanol proof Viton o-ring. It utilizes the existing rollover protection.
For 50mm fuel hose.
No fuel hose or hose clamp is included.
Quantity:
1pc
Nuke Performance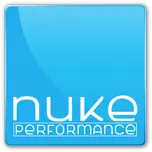 Nuke performance is one of the major players in aftermarket products for cars. They have been on the market for 10+ years and deliver products all over the world. This is proof that the products maintain a high standard and have been tested for many years.


Be first to write a review about this product!
Your review:
To send a review, you must be logged in.